[Originally written for and published by loveMONEY.com]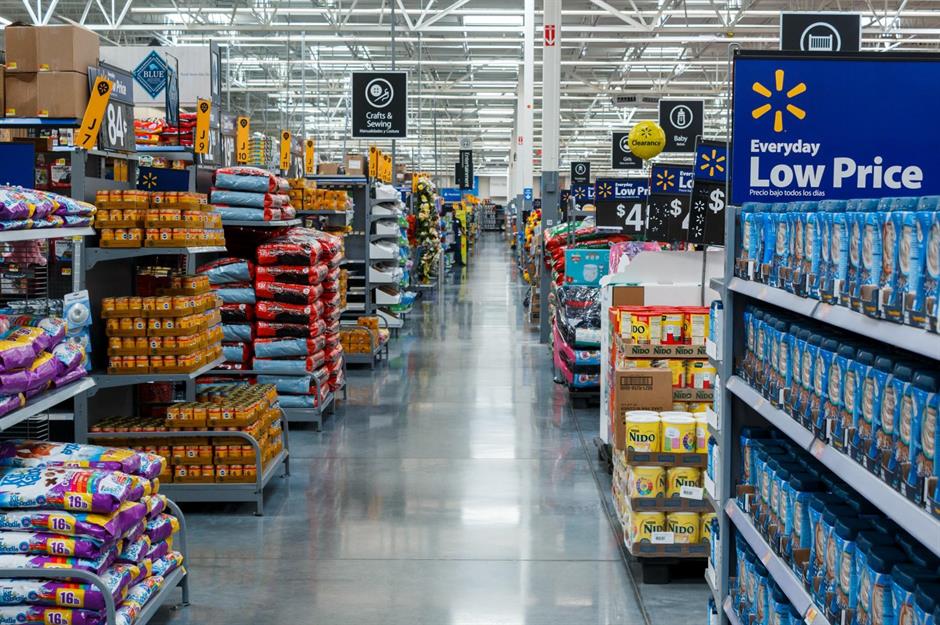 Chekyravaa/Shutterstock
Coronavirus has brought the world to a standstill, and as a result many businesses are struggling to stay afloat. However, some industries, such as those focusing on home entertainment or dealing in essentials such as groceries, have actually seen profits increase, and are likely to continue to do so post-pandemic. While other industries that may be struggling now will see a boom once the COVID-19 crisis is over. These are the industries that are are going to boom, or will continue to boom, in the aftermath of the pandemic.
Virtual meeting industry
Girts Ragelis/Shutterstock
One of the internet-based platforms that has brought an element of normality into our work-from-home lives is those offering businesses a space to host virtual meetings. Zoom is one of the companies that has boomed during the crisis, and it has seen its stock price surge by over 100% in two months. Google has made the premium features of its platform Google Hangouts free until the end of September, and Microsoft saw daily users of its software Teams jump from 32 million to 44 million during March. And there is speculation that they aren't set to disappear once everyday life is back to normal however…
Virtual meeting industry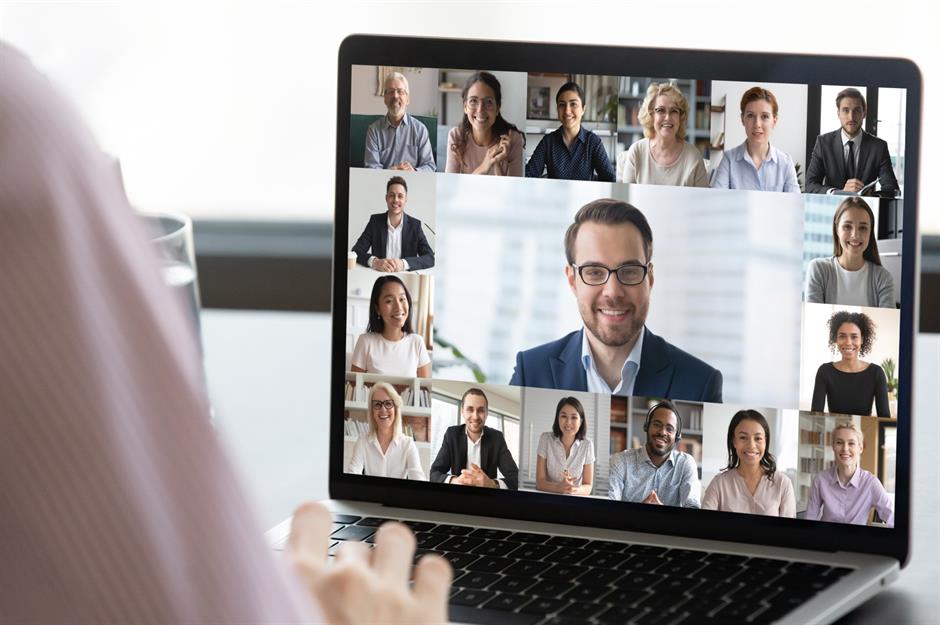 fizkes/Shutterstock
Now that most companies have had to adapt to allow employees to work from home, it's likely that there'll be more flexibility for remote working in the future. Having honed their home working space and enjoyed the lack of a commute, many workers may opt to work from home more frequently and platforms provided by Microsoft, Google, and Zoom are likely to still be in high demand to keep colleagues connected even when everybody is allowed back in the office.
Cybersecurity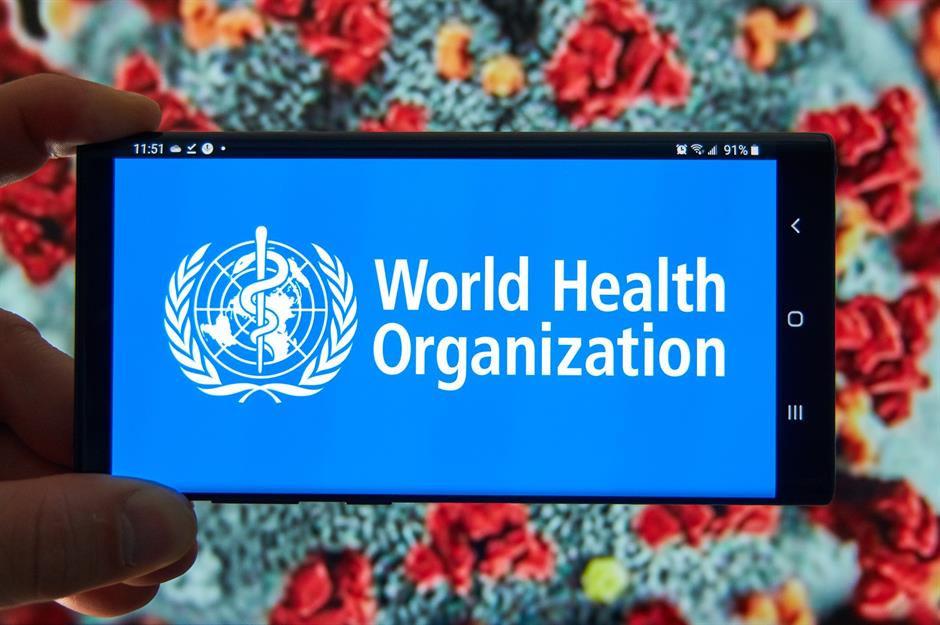 dennizn/Shutterstock
Cybersecurity is always big business, but an increasing dependency on digital tools like virtual meeting platforms means that our data is more susceptible to hacking than ever before. Coronavirus has proven to be one of the biggest threats to cybersecurity, as scammers are taking advantage of the global population's uncertainty around the disease. Compromising business emails and spam email campaigns have been particularly popular over the last couple of weeks, and many attackers are using the names and logos of trusted companies, such as the World Health Organisation (WHO), to get users to click on dangerous links, according to cyber security company Proofpoint.
Read more about online scammers' tricks to watch out for in the pandemic
Cybersecurity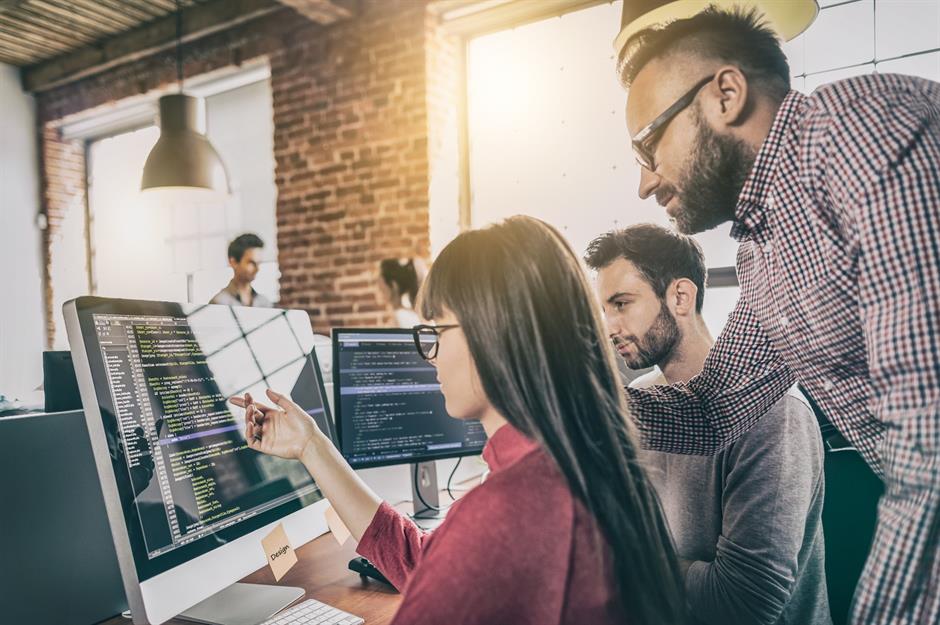 REDPIXEL.PL/Shutterstock
The pandemic has pushed companies to move their services online, and for many that move has been rushed, meaning that not all necessary steps may have been taken to ensure that data such as customer details are as protected as they need to be in this age of increasing cybercrime. As with broadband providers, cybersecurity is something that businesses may now be re-evaluating the importance of, and so pumping money into ensuring that all their online users are safe is likely to become a higher priority after the pandemic.
E-learning resources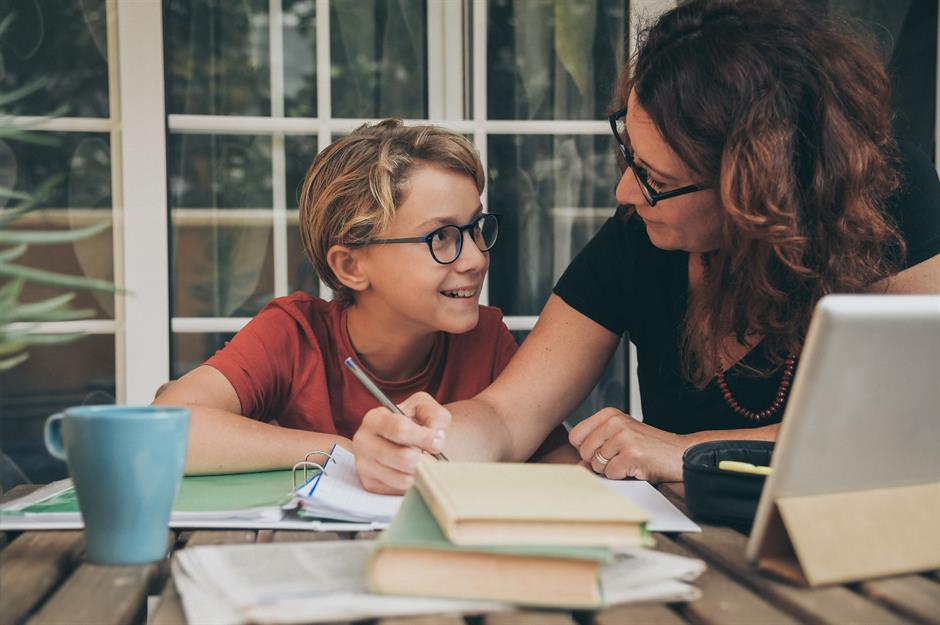 Fabio Principe/Shutterstock
Many parents have had to become teachers overnight as schools across the world have shut, and online learning resources have boomed in response. In China, technology was already eating into the traditional education system, with AI resources supplementing, and in some cases replacing, real-life teachers. The restrictions put in place as a result of the coronavirus have forced the education system to move online, and now that that initial step has been taken, it is possible that the traditional classroom will be altered post-pandemic and e-learning will continue to take precedence even once schools reopen.
E-learning resources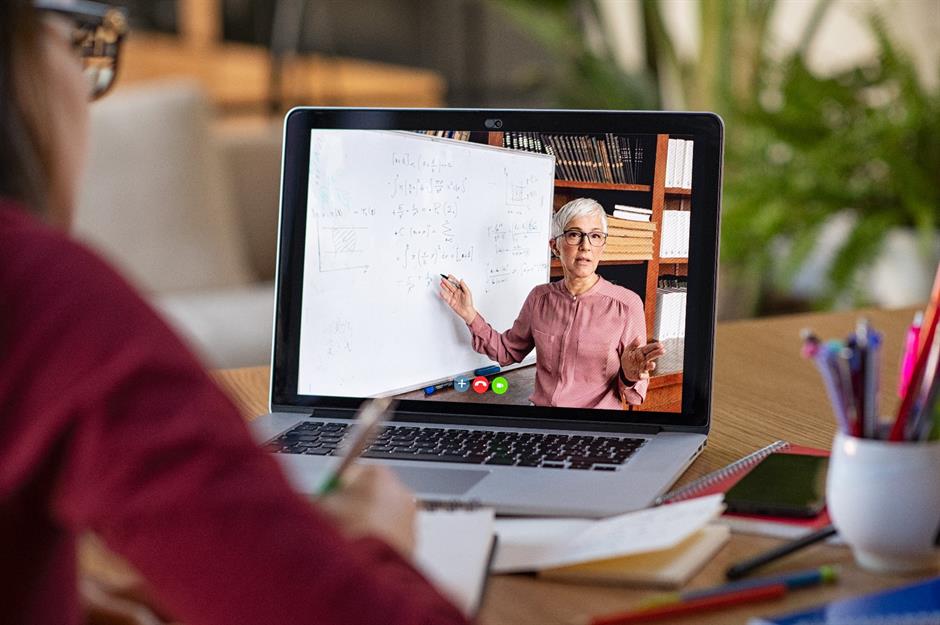 Rido/Shutterstock
It isn't only school pupils that have been left high and dry, as most university students have been sent home to finish this year of their studies remotely. When asked about the future of technology in education, 63% of university leaders predicted that prestigious universities would have full university courses available for online study by 2030, according to a survey carried out by Times Higher Education.
E-learning resources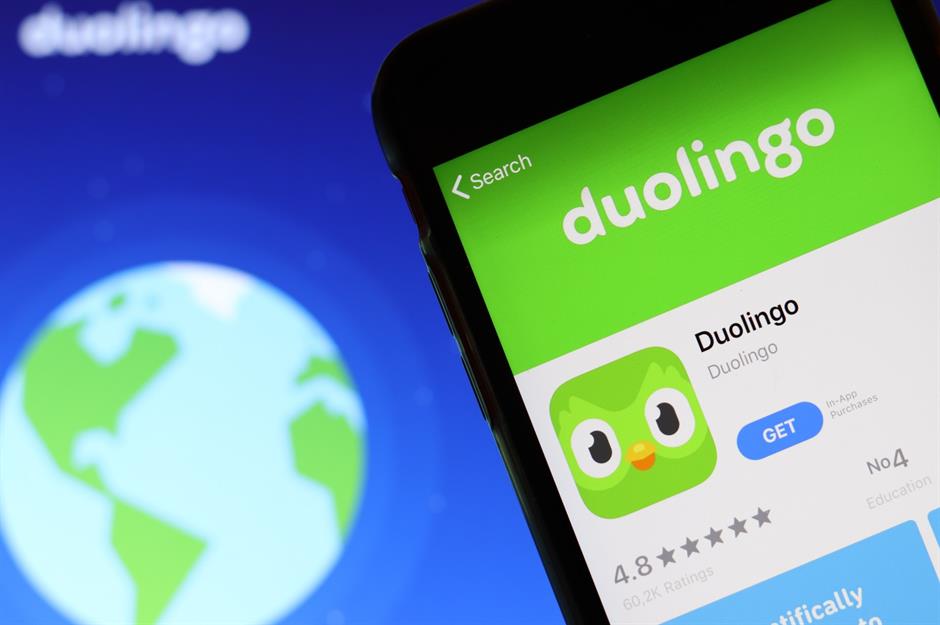 Postmodern Studio/Shutterstock
And it's not just students turning to online resources. Lockdown has prompted many to try and master a new skill to pass the time, for example popular online languages app Duolingo has seen a 148% increase in signs-ups in the US during March. It is possible that the sudden enthusiasm for skill mastering will only last until normal life resumes, but it could be the case that the ease and low cost of pursuing new hobbies from home will mean that e-learning companies to continue to be a success.
E-learning resources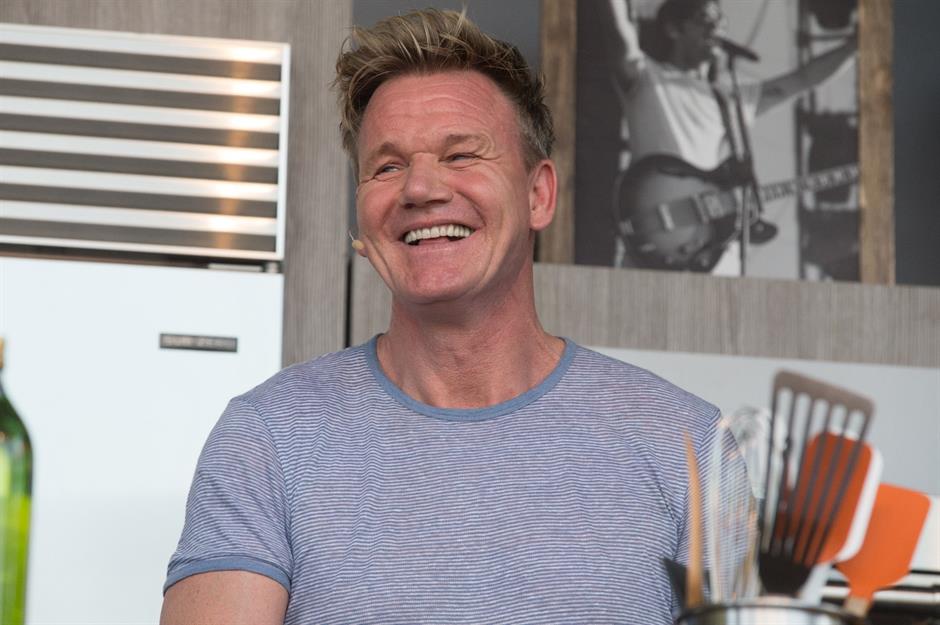 Sterling Munksgard/Shutterstock
The internet is also awash with virtual workshop platforms such as Masterclass, and they've seized the opportunity to entertain and educate people who are wondering how to kill time. Cooking lessons with top chefs like Gordon Ramsay, writing classes from best-selling authors like Dan Brown and drama classes from the likes of Natalie Portman are among the courses that users can pay for. As many people take those skills into the real world post-lockdown, the platform's success has a high chance of growing.
Online fitness industry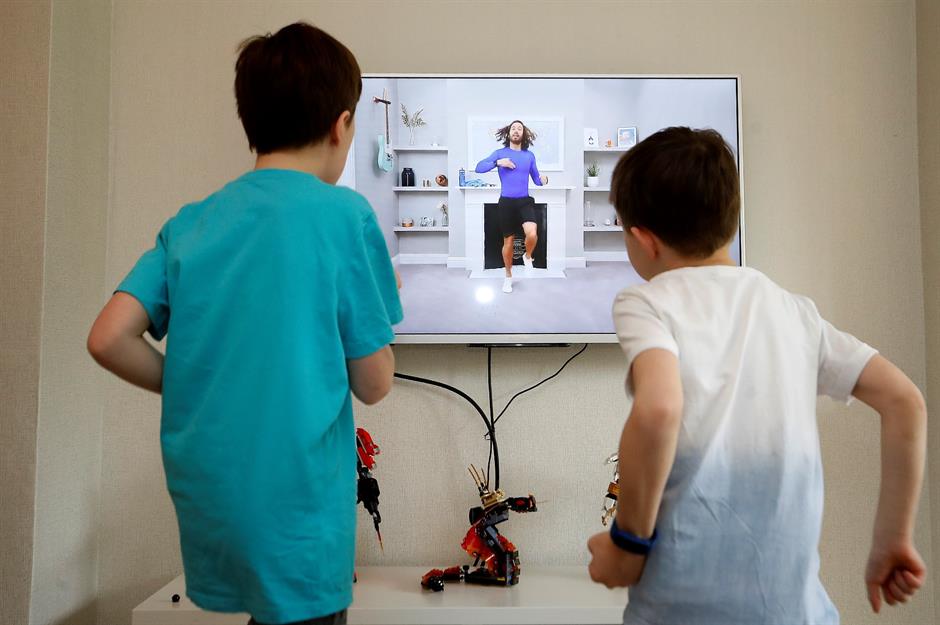 Martin Rickett/PA Wire/PA Images
Valued at almost $100 billion (£80.4bn) before coronavirus hit, it's safe to say that the fitness industry was already booming. Now that gyms and fitness studios have had to close their doors indefinitely, those in the industry able to offer their services online are reaping the benefits. British fitness instructor Joe Wicks is perhaps one of the most notable examples as hundreds of thousands of households tune in for his child-friendly workouts each morning. Wicks has raised his profile, as well as a lot of money for charity, and post-lockdown is likely to see returning customers. Actor Chris Hemsworth's fitness app Centr saw a 300% increase in downloads in April, while interactive at-home fitness system Mirror has seen product sales double during the pandemic, according to CNN. But what will home fitness look like after the pandemic has passed?
Online fitness industry
Dirima/Shutterstock
Many fitness fanatics will be desperate to get back to the gym after months of squeezing a workout into their living room, but the finance-conscious and those who appreciate the privacy and flexibility of exercising at home may be keen to stick to their new exercise schedules. The science behind habit formation suggests that exercising regularly over a prolonged period of time – on average between one to two months –will build it into a habit, and so by the end of lockdown home fitness fans may well keep up their pandemic workout plans.
Gaming industry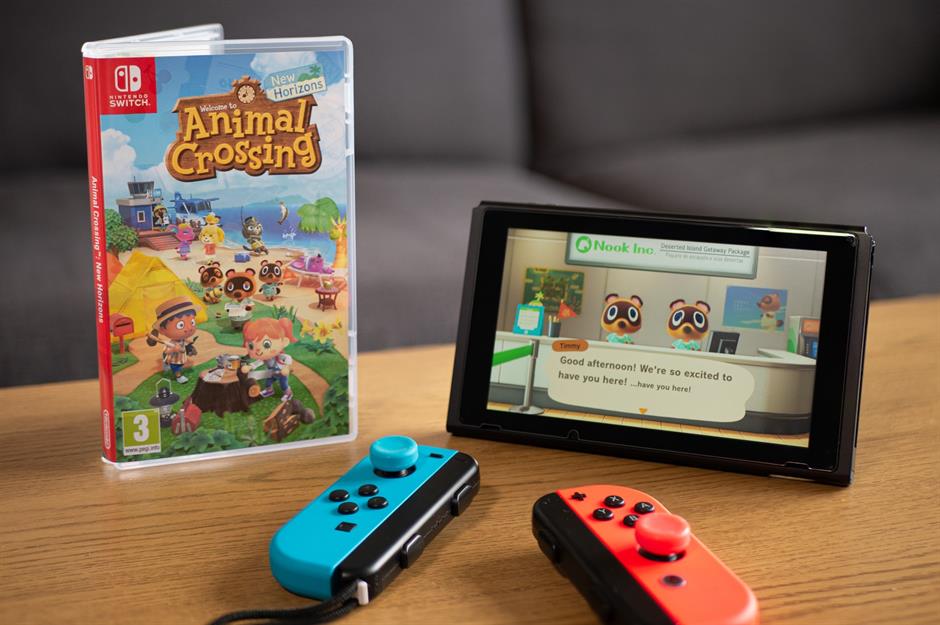 Vantage_DS/Shutterstock
The coronavirus pandemic has offered existing gamers ample time to hone their skills, as well as the opportunity for non-gamers to see what all the fuss is all about. In March, the release of Nintendo game Animal Crossing: New Horizons saw sales that trumped all of the series' previous games combined. Similarly, game streaming platform Twitch has seen a 10% increase in its global usage in the same month, according to gamingindustry.biz. Video games sales are definitely on the rise thanks to the pandemic, and it's possible that gamers may find it difficult to shake the habit once the world returns to its pre-COVID-19 state…
Gaming industry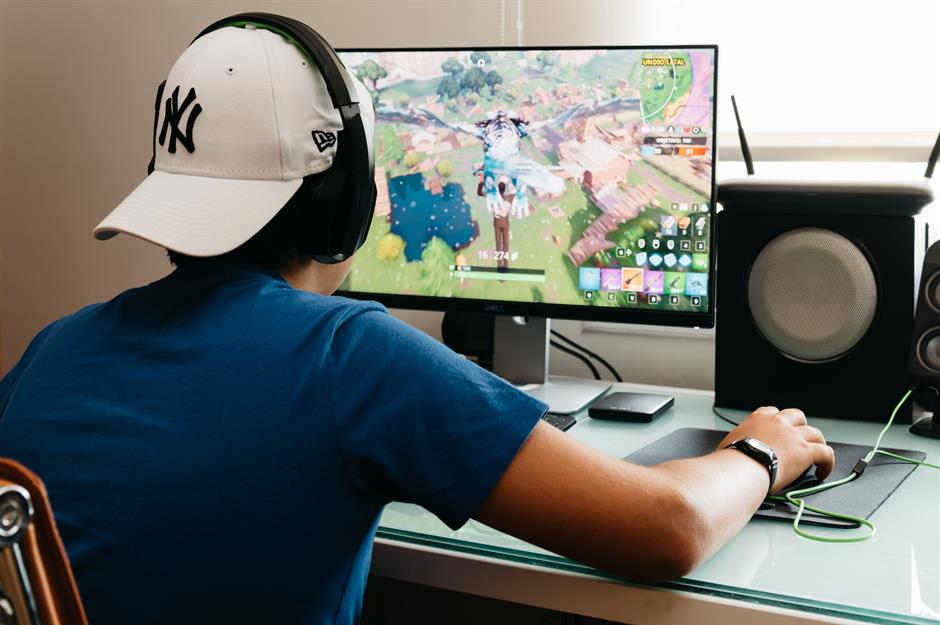 JJFarq/Shutterstock
Before COVID-19 became the World Health Organisation's top priority, in 2018 it identified "gaming disorder" as a veritable addiction to playing online. Boards such as the National Council on Problem Gambling have warned that similar risk factors play into gambling addiction – such as stress, isolation, and unemployment – as gaming addiction, so it is possible that lockdown may also induce a spike in those finding themselves unable to give up the pastime. Whether people are addicted or have just found a new love of gaming, it is likely that the industry will continue to do well following the pandemic, especially as a number of big releases have been delayed such as The Last of Us Part II and Wasteland III.
Movie streaming services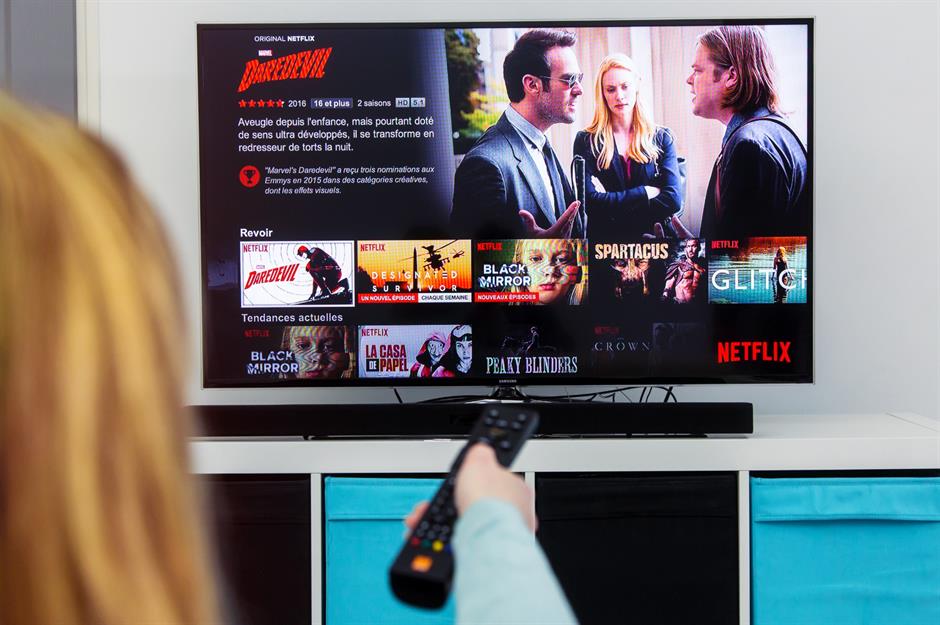 pixinoo/Shutterstock
Netflix has come a long way since its beginnings as a movie postal service back in 1998. Over 20 years later, it is the best-known film streaming service in the world and in the US alone has almost 70 million subscribers. Disney+ is the latest streaming service to capture the public's hearts, and you could say that the timing couldn't have been better. Launched in the US, Canada, the Netherlands, Australia and New Zealand in November 2019, the platform reached the rest of Europe at the end of March, and now has more than 50 million subscribers, a target that rival Netflix took seven years to reach.
Movie streaming services
Photo Hall/Shutterstock
The success of Netflix has always been hard to predict, and its stock prices were fluctuating before the coronavirus outbreak. An open letter to investors suggested that while the number of subscribers had "temporarily accelerated", the latter half of 2020 is likely to see a decrease in new members as "the person who didn't join Netflix during the entire confinement is not likely to join soon after the confinement". Both Netflix and Disney+ will continue to offer a unique service after the pandemic however, and having a larger audience that has become accustomed to unlimited access to international films, addictive original series. and childhood classics is likely to keep those subscriptions consistent, and maybs even increase post-pandemic.
Film industry
Jens Kalaene/DPA/PA Images
Streaming sites are also facilitating the film industry in a way that they wouldn't ordinarily, with some titles going straight to online release before they were due to show in cinemas, such as Trolls World Tour. Within three weeks the sequel's digital release actually ended up generating more revenue for Universal Pictures than the original did in five months in 2016. Typically there is a theatrical window of up to 90 days where cinemas are able to show films before they are available elsewhere, but changes to the status quo made during the pandemic could last once social distancing comes to an end.
Film industry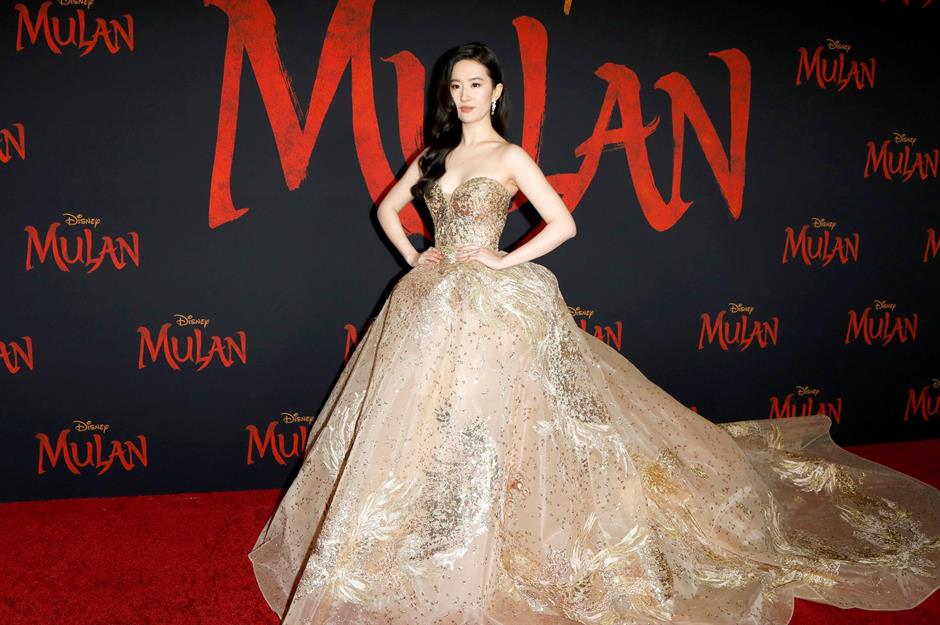 Kay Blake/Zuma Press/PA Images
The release of other big blockbusters have been postponed so that the movies can be enjoyed in cinemas the way that directors intended – the new instalment of James Bond, No Time to Die, was one of the first big titles to be pushed back, and others such as Mulan and Black Widow followed suit. Delayed releases and audiences desperate to get back into cinemas should provide the boost in sales that the industry will desperately need after the $15 billion (£13bn) losses that coronavirus is projected to cause.
Home delivery industry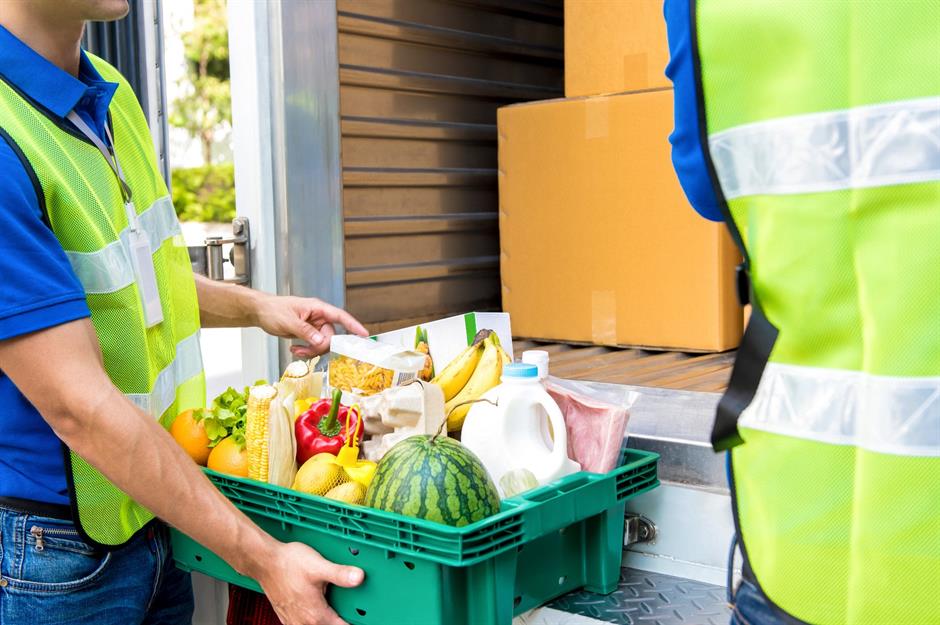 Atstock Productions/Shutterstock
Grocery delivery slots quickly became like gold dust when vulnerable people were advised to stay at home. It has also bolstered business for companies such as UK online supermarket Ocado. After reporting a £45 million ($56m) deficit last year, Ocado is now experiencing such high demand that it had to turn away orders in March when its website became overrun with customers. Even when supermarkets return to normality, it's probable that many will have grown accustomed to the luxury of having a weekly shop arrive on the doorstep instead of having to walk around the aisles themselves.
Home delivery industry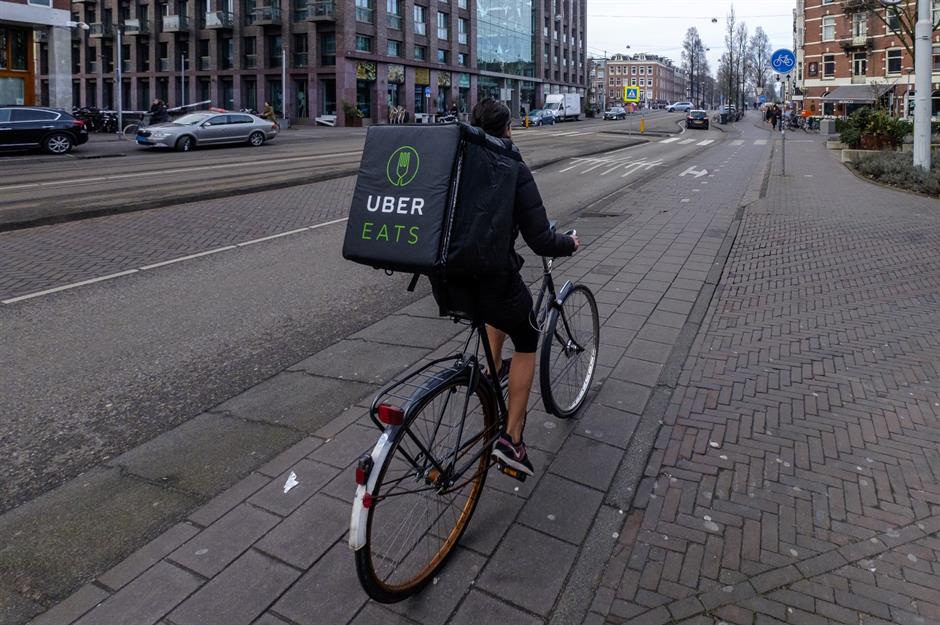 http://www.hollandfoto.net/Shutterstock
Many restaurants and cafés scrambled to facilitate takeaway orders so that they could continue operating after closing their doors, and some delivery businesses like Uber Eats have waived delivery fees for independent eateries to help keep them afloat during the pandemic. Anything from pizzas to pints are being ferried from commercial kitchens to families unable to leave their homes, and given the boost that delivery services are giving the food industry at the moment, it would be surprising if small businesses revert back to dine-in only when everything goes back to normal.
Home delivery industry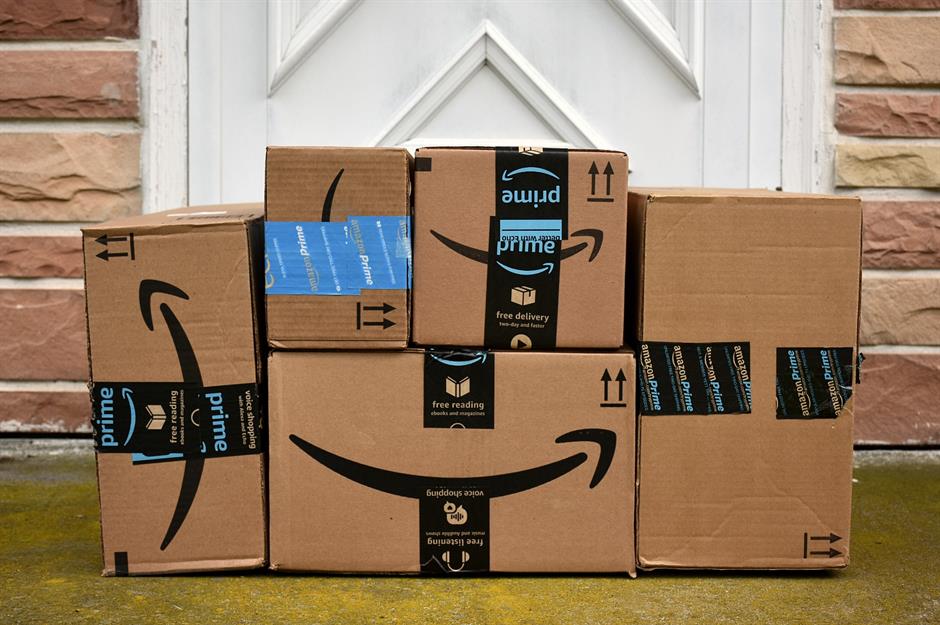 Julie Clopper/Shutterstock
Although France has decided to close its Amazon warehouses in light of the pandemic, the shares of the global marketplace are through the roof as the rest of the world turns to the site for shopping that can no longer be bought in person. Online shoppers spend around $11,000 (£9,000) a second on the site according to newspaper The Guardian, and the money spent now will likely help the international delivery giant expand even further. This increase in sales has already added to the eye-watering wealth of CEO Jeff Bezos, who is already the world's richest man. Bezos has seen his wealth increase by more than $24 billion (£19.4bn) as Amazon share prices have increased due to coronavirus.
Retail industry
Creative Touch Imaging Ltd/NurPhoto/PA Images
While Amazon may have been swooping in on the business of smaller retailers hit by the pandemic, other big retailers like Walmart are certainly holding their own. Having thrived during the 2007-8 recession it's perhaps unsurprising that Walmart is one of the few winners of the crisis, and it has enlisted 150,000 new members of staff to handle the spike in shoppers. Kroger and Costco have seen similar increases in customer demand, as have similar general stores across the world.
Find out more about Walmart and other brands that boomed during global crises
Retail industry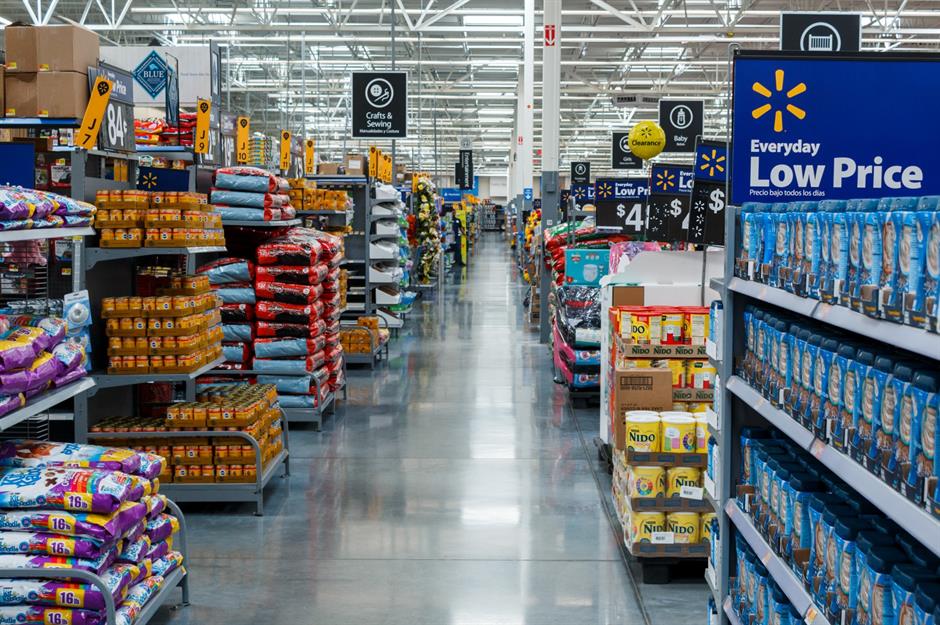 Chekyravaa/Shutterstock
Keeping American homes well-stocked throughout the crisis comes with additional perks as it has also done wonders for the retailer's reputation. In a recent survey carried out by the Path to Purchase Institute, Walmart is now rated as the most trusted supermarket in America, and it is likely that the nation will stay loyal to the grocer and continue to shop there long after the pandemic is over.
Beauty industry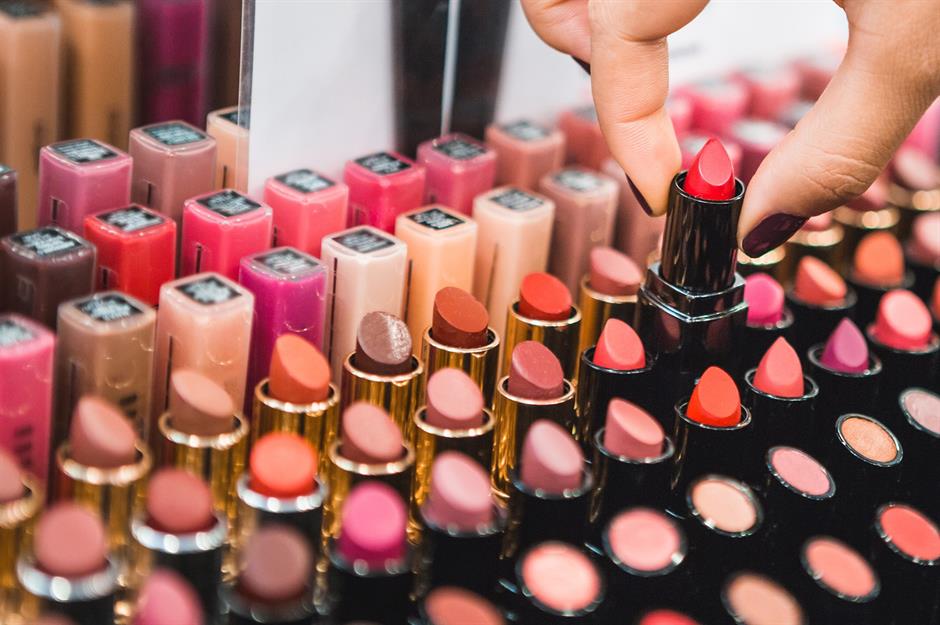 Scharfsinn/Shutterstock
During a crisis sales of luxury goods tend to drop as people only buy the essentials. Lipstick seems to be an exception however, and Leonard Lauder of cosmetics firm Estée Lauder dubbed the trend 'the lipstick index' after the 2001 recession caused an 11% increase in lipstick sales in the US. It links back to a similar trend in the Depression which reportedly saw a 25% spike in make-up sales. Cosmetics certainly saw a dip at the beginning of the pandemic, but as people are getting used to doing all of their shopping online, sales are picking up again…
Beauty industry
Courtesy beaumonttexas.gov
Online cosmetics sales rose by 10% in March compared to February, according to Attentive Mobile, but beauty analysts have suggested that people are putting off cosmetics purchases until they can actually going out and socialising, suggesting there'll be a spike in purchases once lockdown is over. Many people are having to settle for DIY beauty treatments and haircuts, and so salons will likely be busier than ever when they start to open. However, for some the wait is too much and the Mayor of Beaumont in Texas (pictured) was found to have broken her own lockdown restrictions so that she could get a treatment at a local nail bar.
Legal services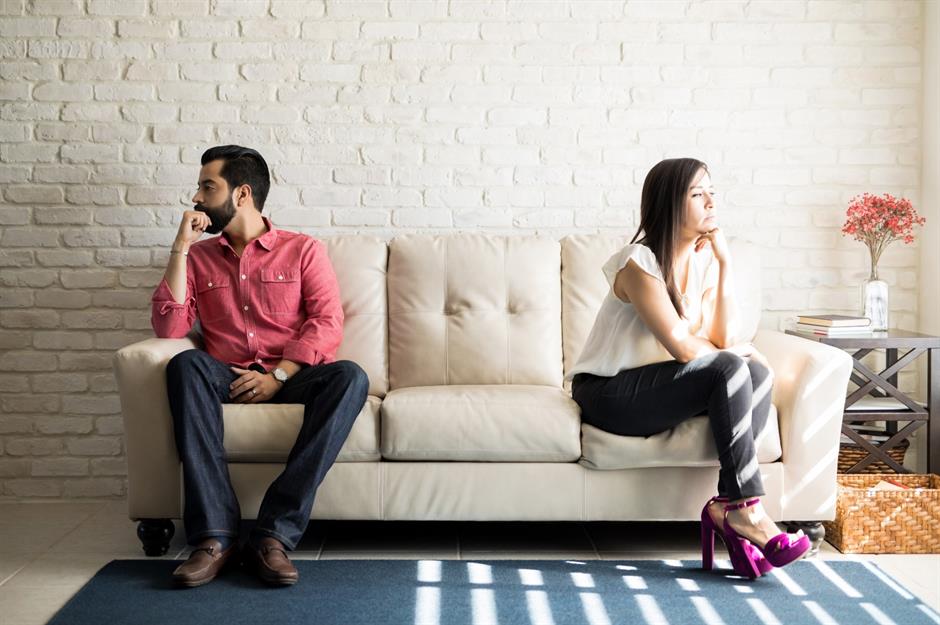 antoniodiaz/Shutterstock
While lawyers and solicitors can work from home like everybody else, lockdown is likely to be brewing a spike in cases for them to deal with once restrictions are lifted. China is slowly moving out of quarantine, and divorce rates in the country have doubled as a result of couples being cooped up together for a number of months.
Legal services
Minerva Studio/Shutterstock
As a result, those working in family law have been inundated with cases, and it's likely that the Western world will see a similar pattern once lockdown life is behind us. Divorce rates normally see an increase after the summer and Christmas holidays, and as coronavirus is likely to out-span both of those periods, the number of couples separating as a result will likely also be greater. There will also be the small matter of the paperwork and legal precautions that need to be put in place regarding the huge number of new drugs that are in development as a result of the coronavirus…
Pharmaceuticals industry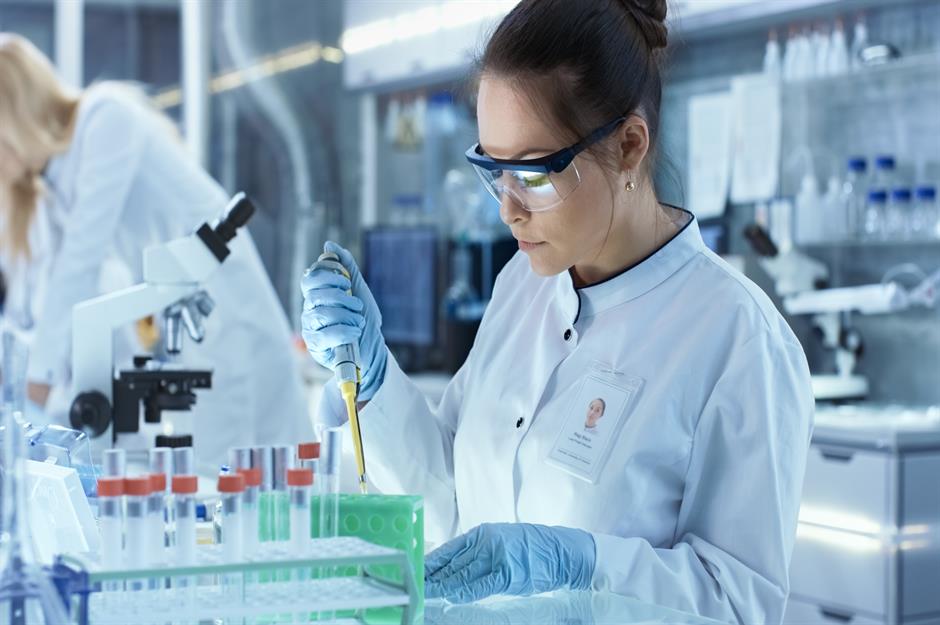 Pressmaster/Shutterstock
Billions of dollars are being pumped into the pharmaceuticals industry as companies race to find a vaccine against COVID-19. Companies that are ahead of the rest when it comes to scientific breakthroughs are predominantly those with prior research that can be put to use, such as information about other coronavirus strains like Middle East Respiratory Syndrome (MERS) and Severe Acute Respiratory Syndrome (SARS).
The medical companies racing to find a COVID-19 vaccine
Pharmaceuticals industry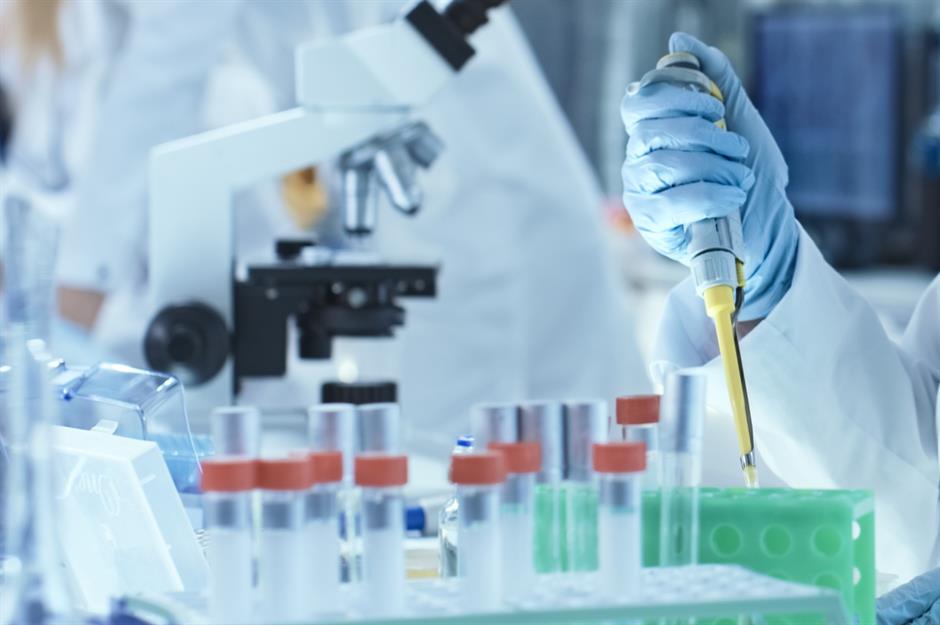 Gorodenkoff/Shutterstock
The importance of continuing infectious disease prevention and treatment research even once a coronavirus vaccine has been found is huge, so that the world can be prepared for any future pandemics. Stocks in biotech companies, many of which are now battling this novel coronavirus, have shot up, and this global crisis has exemplified how crucial the pharmaceuticals industry is.
Cleanliness products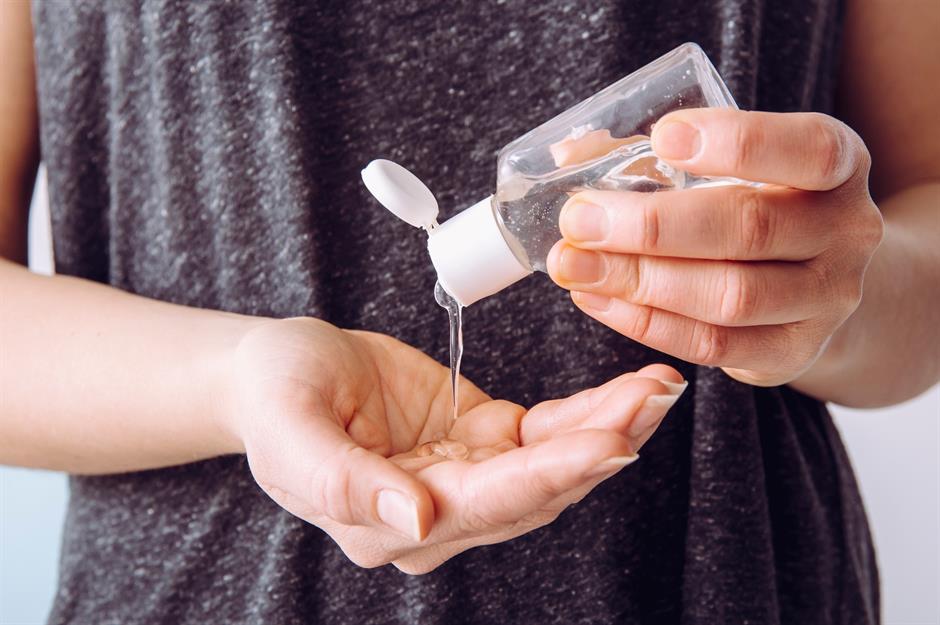 FotoHelin/Shutterstock
Shelves were cleared of antibacterial hand gels and soaps as soon as it became apparent that an infectious disease was spreading, and months into the crisis those living in affected countries have become au fait with the art of thorough handwashing.
Cleanliness products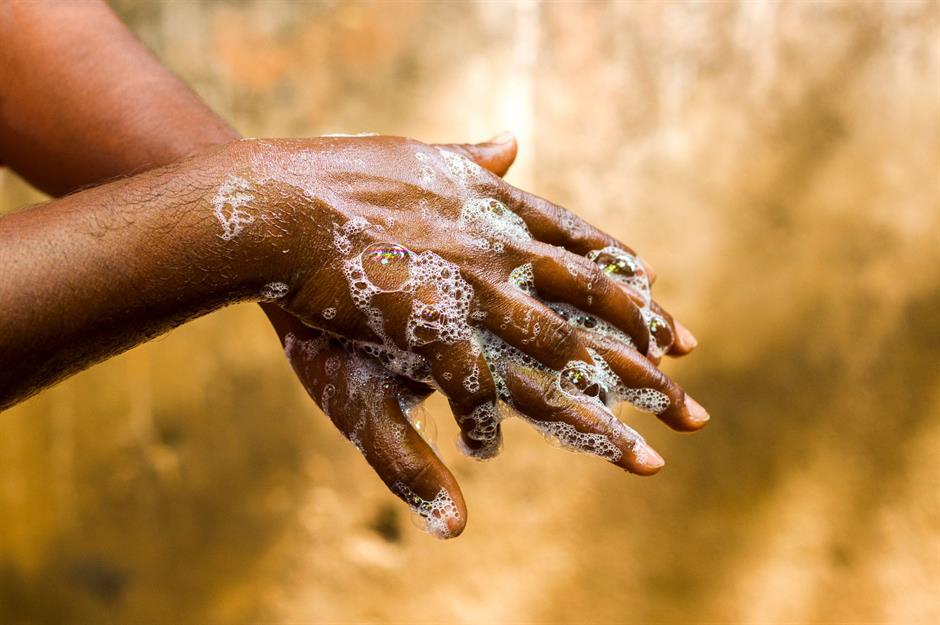 avijit bouri/Shutterstock
Good hygiene practices have become such an intrinsic part of our day-to-day routine that resorting back to a state where we wash our hands less seems almost unfathomable. With additional hand sanitising stations having been installed in many public places and the frequent disinfecting of worktops common practice, it is safe to say that companies distributing cleaning products are unlikely to go out of business anytime soon.
Personal protective equipment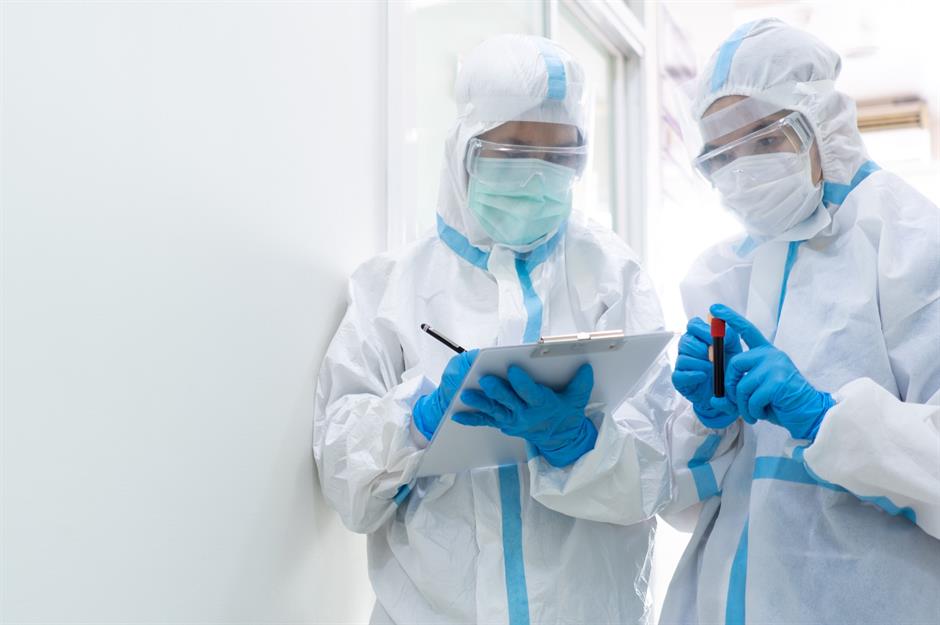 plo/Shutterstock
Personal protective equipment (PPE) has been one of the most talked about resources of this pandemic, particularly from reports that frontline workers don't seem to have enough of it in countries such as the UK. Demand has been off the charts, and nations that rely on imports from other countries such as China have noticeably fallen short when it comes to supplying their own workers.
Personal protective equipment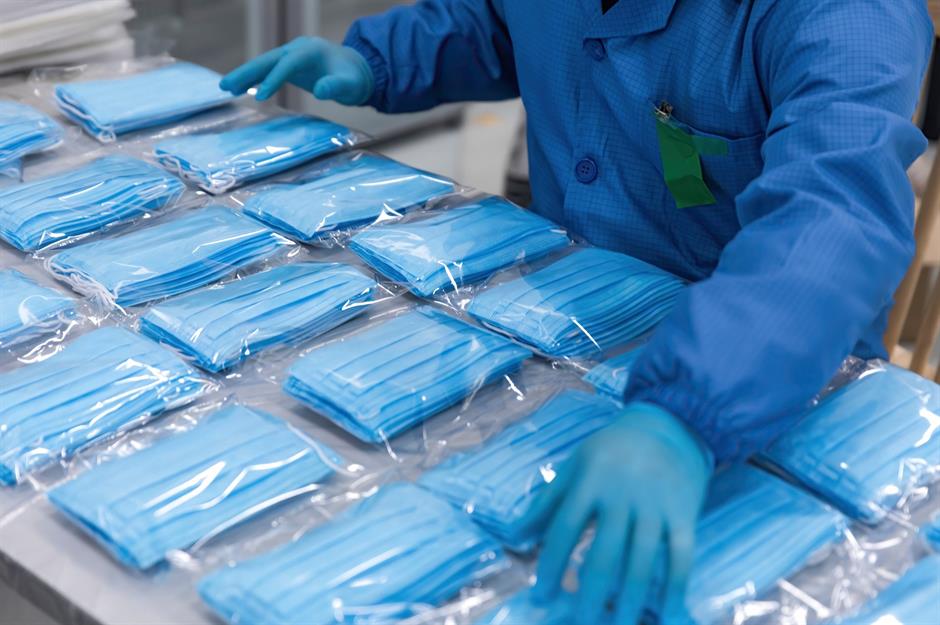 InkheartX/ShutterstockIn light of the devastating damage caused by the virus, there will be a call for hospitals to have stockpiles in place ready to go should similar crises break out in the future. All PPE has expiry dates, and so constant supplies of fresh equipment will be needed to keep reserves at levels that they need to be, meaning that manufacturers will be kept in business to meet the new demand.
Remote medical services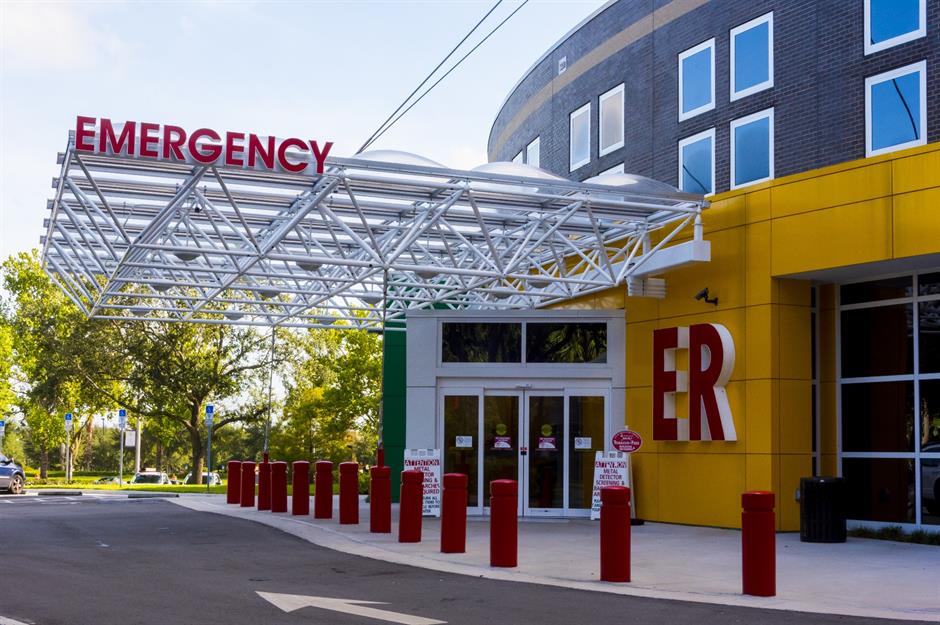 John Panella/Shutterstock
Both A&E departments in the UK and emergency rooms in the US have seen a massive slump in numbers of patients coming in to seek emergency medical attention, with a drop of up to 80% fewer cases in northern England. It is understandable that people want to avoid visits to hospitals and doctors at the moment, and while medical staff are urging the sick to seek help as they normally would, it is likely that many are instead relying on remote medical services for advice.
Remote medical services
Tada Images/Shutterstock
Systems like NowGP in Europe and Teladoc Health in the US are seeing users flock to their platforms as the pandemic discourages people from leaving the house. Remote diagnosis and treatment service Zipnosis reported a staggering 3,600% increase in its usage as a result of coronavirus. And governments are recognising the importance of such services, and in March the Trump administration announced that there would be an expansion of such services across America. This is likely to become a global trend as public awareness of disease transmission may put people off accessing these services in person.
Eco-friendly technologies
William Perugini/Shutterstock
Broadly speaking the travel industry has been forced to a standstill as a result of the pandemic. Most of the world is forbidden from non-essential travel, and oil prices have plummeted as a result. But the traditional car-making industry was already in trouble before COVID-19 hit, thanks to growing awareness of the environmental impact of diesel and petrol cars-run cars, and the pandemic has boosted the green argument as satellite imagery from the European Space Agency shows a dramatic decrease in the amount of air pollution across the world compared to this time last year. In fact, researchers in New York reported in March that carbon monoxide levels had dropped by 50%, according to the BBC. And so while the positive results of this unintentional global experiment may stop people buying cars post-lockdown, automobiles built around green technologies may have better luck…
Eco-friendly technologies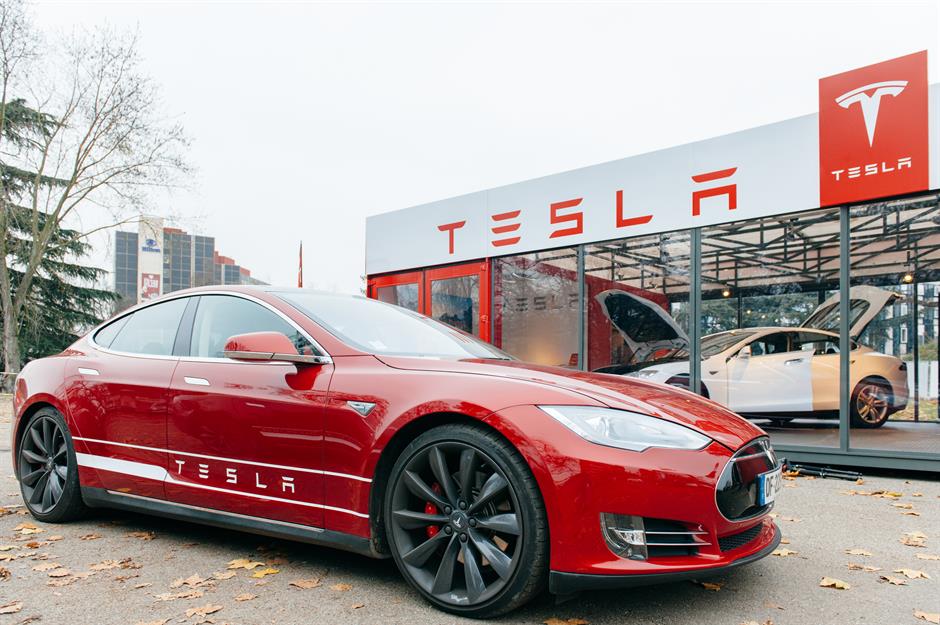 Hadrian/Shutterstock
Electric car producer Tesla has seen its stocks go up by 64% this year, and its first quarter of 2020 performed better than any other first quarter to date. It's clear that more and more people are putting 'better for the environment' on their car hunting checklist, and this trend is only likely to continue as lockdown has shown us how quickly air pollution can be cleaned up when fewer people are on the roads. In fact, the French government has only agreed to bailout Air France-KLM if the airline agrees to some green conditions, including slashing its carbon dioxide emmissions by half.
Experiences industry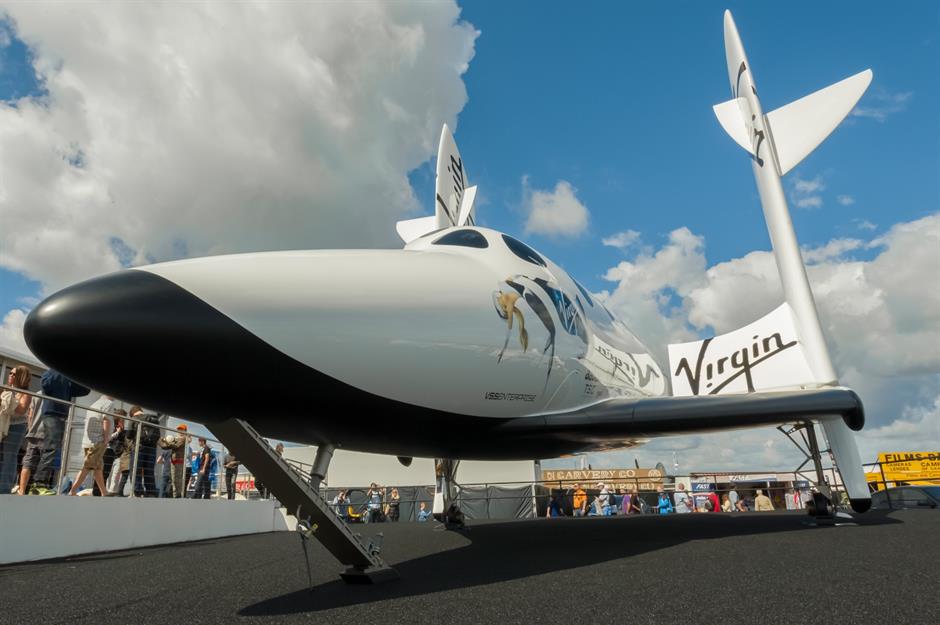 Steve Mann/Shutterstock
"What's the first thing you'll do once everything's back to normal?" is one of the questions likely being bandied around dinner tables all over the world. Having so much time on our hands means more time for dreaming about things we'd rather be doing, and as coronavirus has been a striking reminder that life is short, many will likely be keen to start ticking items of the bucket list once restrictions are lifted. Just as coronavirus was starting to gain traction in late February, there was a surge in ticket sales for Virgin Galactic's inaugural space flights. The flights are due to take off later this year, and space isn't the only destination that people are eyeing up now that we're in lockdwon.
Experiences industry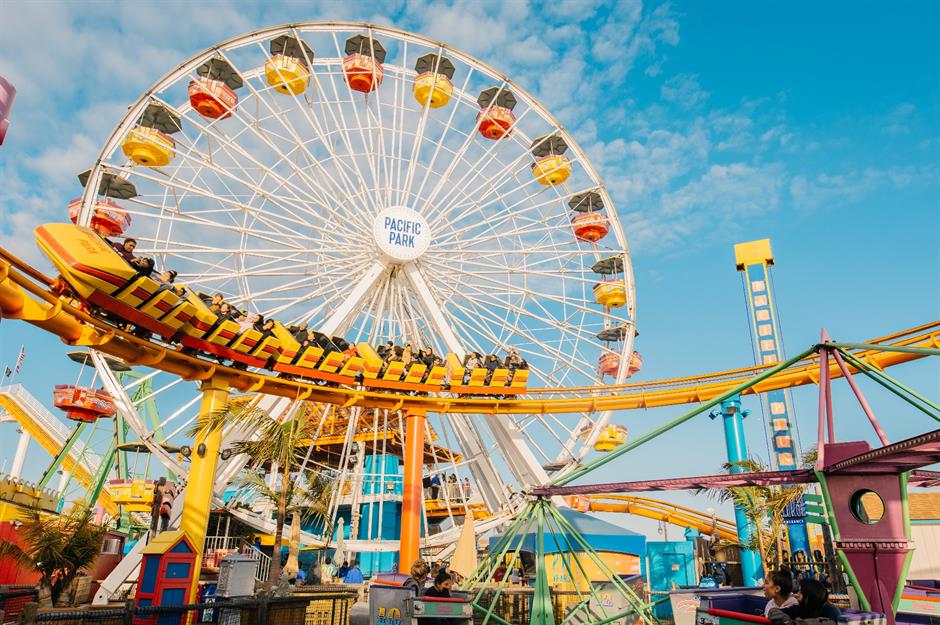 Paper Cat/Shutterstock
There has also been an increase in travel searches for longer holidays from September onwards, according to travel marketing company Sojern, with families looking at booking getaways. As well as once-in-a-lifetime experiences, it is likely that smaller local attractions will gain popularity as research by the company shows that people are more likely to stay closer to home and take trips to zoos and theme parks. From spaceships to ferris wheels, it's clear that we'll be keen to get out of the house and experience something new as soon as we can.