[Originally written for and published by lovePROPERTY.com]
The bin Ladens in Bel Air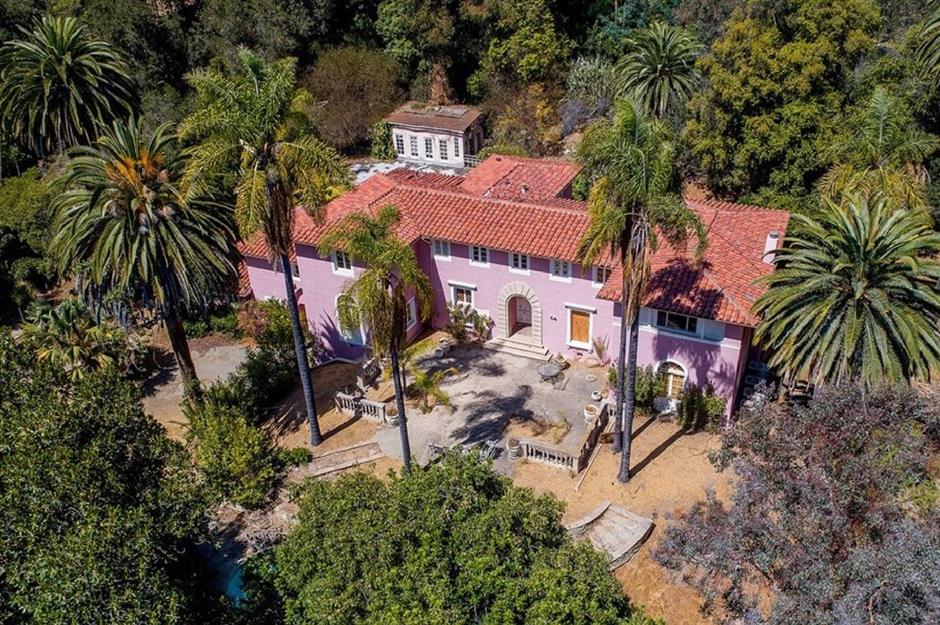 Coldwell Banker Homes / MLS
Bel Air in Los Angeles has quite the roster of family names tucked among its illustrious hills, from the Carters – Jay-Z and Beyoncé that is – to media moguls the Murdochs. For almost four decades the area has also housed a property belonging to a family now recognised the world over – the bin Ladens. Ibrahim bin Laden is Osama bin Laden's half-brother, and the eldest of his 55 siblings, and his 7,106-square-foot Bel Air home has recently come onto the market for $28 million(£20.1m).
A home left abandoned
Coldwell Banker Homes / MLS
Ibrahim never returned to his LA house following Al Qaeda's terrorist attacks on 11 September 2001, and the property has remained empty ever since. The multimillion-dollar valuation is based on the value of the land alone, which is a spacious 94,037-square-foot plot, but the hastily abandoned property remains standing, for now. Click or scroll through to take a tour of the former residence of the bin Ladens and to discover more about their lavish LA lifestyle…
Hollywood home in the hills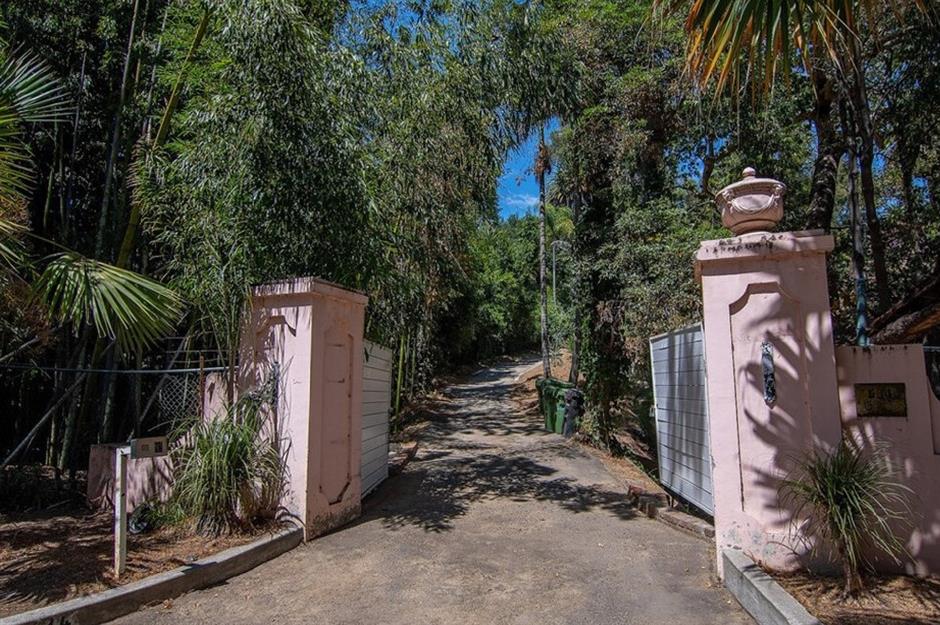 Coldwell Banker Homes / MLS
Designed in the Mediterranean Revival style and built in 1931, 634 Stone Canyon Road had a number of famous faces grace its gates before the bin Ladens moved in. In the 1960s, Hollywood actor Arthur Freed, who produced classics including Meet Me In St. Louis and Singin' In the Rain, called the property home, and the following decade it was renovated by American architect to the stars John Elgin Woolf.
Rubbing shoulders with royalty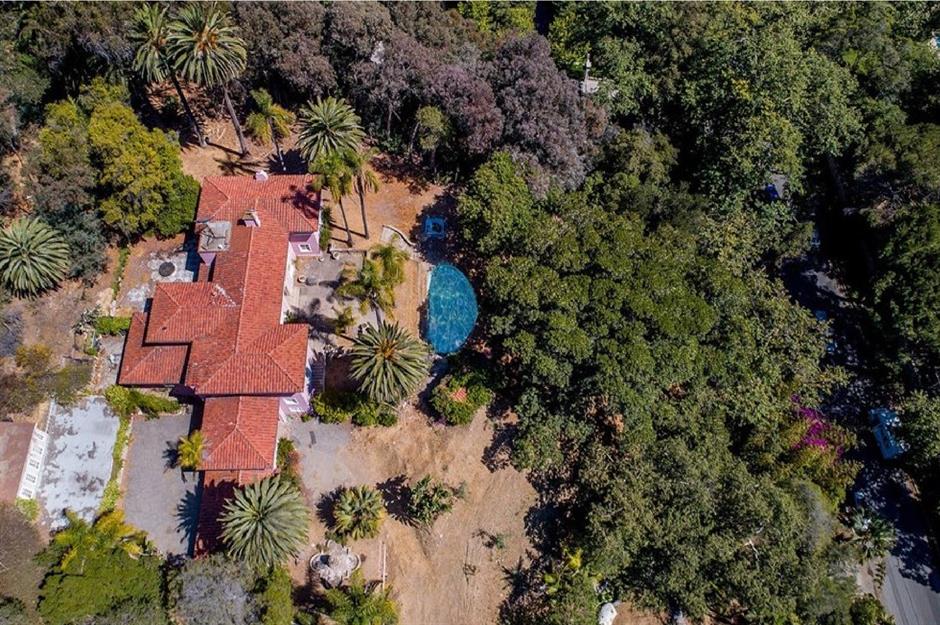 Coldwell Banker Homes / MLS
Ibrahim bin Laden was born into the wealthy echelons of the bin Laden family, who had close ties to the Saudi royal family. The clan first forged their fortune in the early 20th century with the founding of a family construction site. The Binladin Group Global Holding Company still exists today, and the conglomerate is currently in the process of building the Jeddah Tower, which is set to be the largest tower in the world. According to later court proceedings, Ibrahim "never worked a day in his life" and he didn't expect to live up to his father's financial legacy. It was his inherited wealth that allowed him to follow in the real estate footsteps of Hollywood royalty when he left his home in Saudi Arabia.
The bin Ladens move in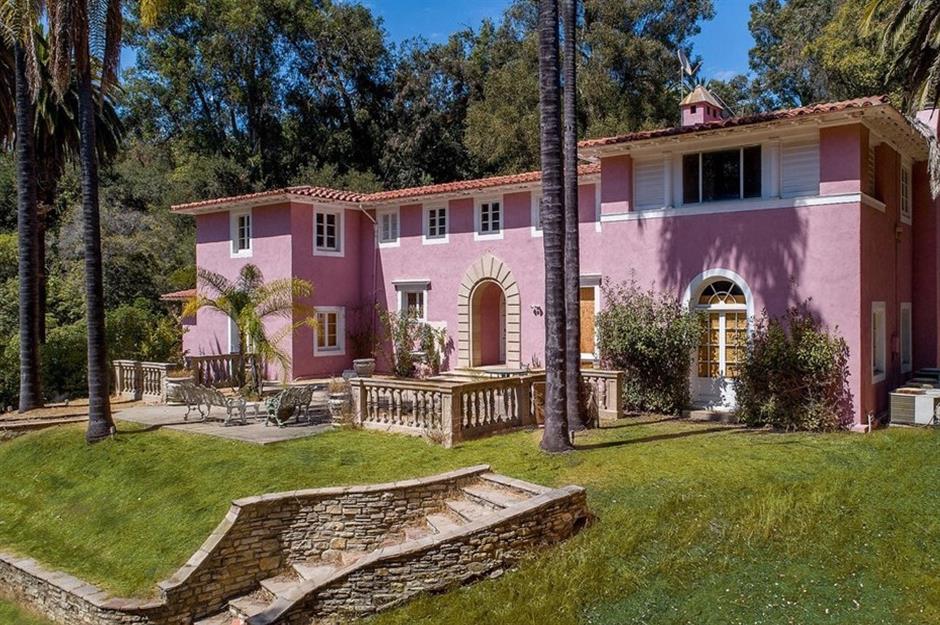 Coldwell Banker Homes / MLS
Ibrahim moved to LA to attend the University of Southern California, according to Steven Coll's 2008 book The Bin Ladens: An Arabian Family in the American Century. Ibrahim bought this bubblegum pink villa-style mansion in 1983, at a cost of $1.65 million (£1.1m). He then met socialite Christine Hartunian while mingling with the monied elites of Beverly Hills and the pair married at the Beverly Hills Hotel in 1987. Christine then moved into her new husband's Stone Canyon home and the couple had a daughter called Sibba in 1989.
A bustling household
Coldwell Banker Homes / MLS At one time the couple had swathes of staff to help with the upkeep of their seven-bedroom, five-bathroom Mediterranean-style villa, including full-time groundskeepers and household staff. Private security detail was also hired to add an extra layer of protection to this gated community property.
Pools and palm trees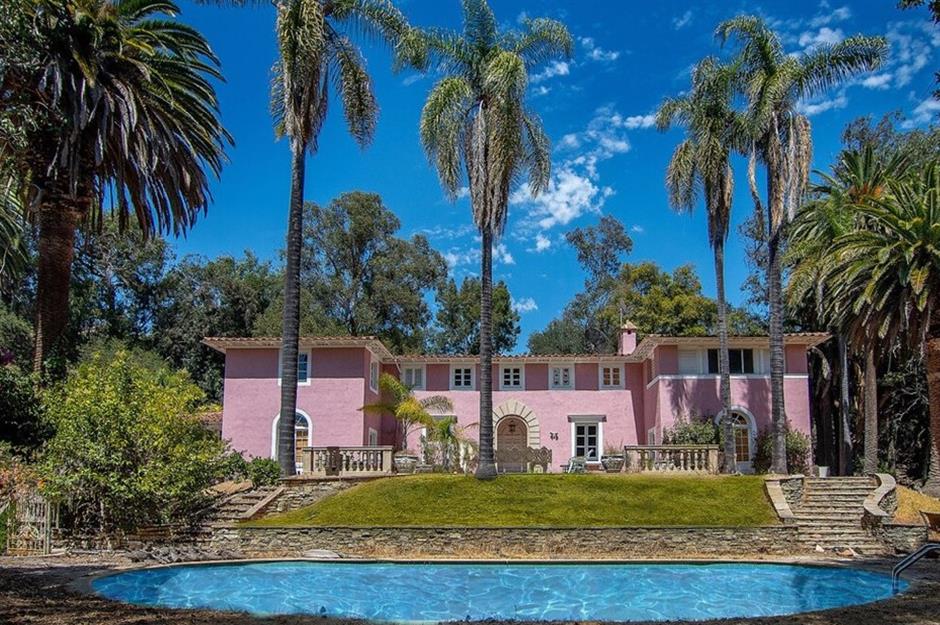 Coldwell Banker Homes / MLS
The Barbie Dreamhouse-esque property also features a built-in pool surrounded by palm trees, which remain in bizarrely good shape today despite a lack of household staff, or indeed owners, living in the property for several decades. This picture-perfect setting would have been ideal for Christine to pursue her numerous hobbies, which included painting, sculpting, private needlepoint lessons and classes in Arabic and English. She also purchased a Steinway piano for the Bel Air property.
Cars for all seasons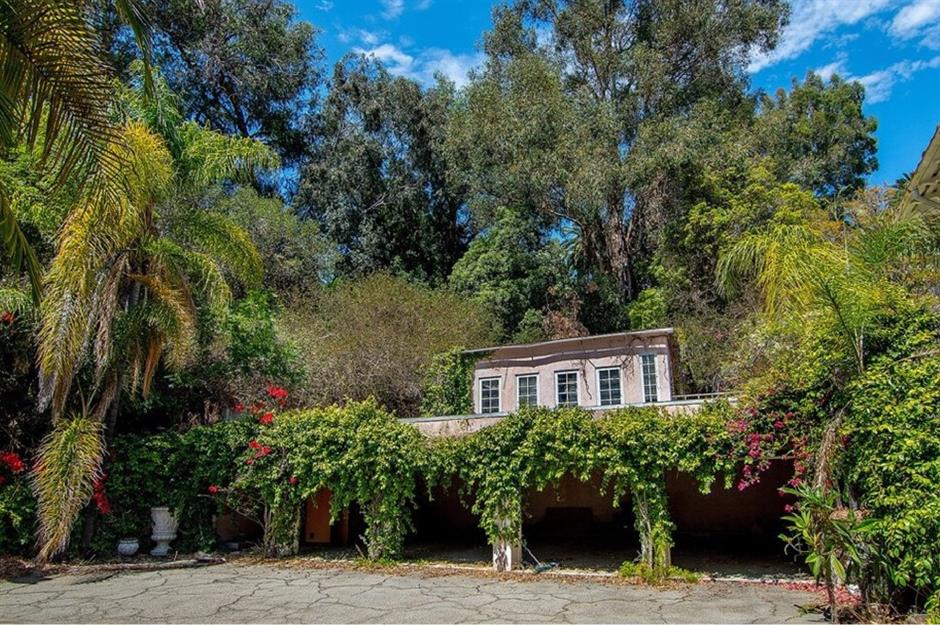 Coldwell Banker Homes / MLS
Ibrahim kept a collection of luxury cars in the five-car garage, including two Rolls-Royces, a Mercedes 500 SEL, a Lamborghini jeep, a Honda and a Lexus. While the family hired chauffeurs, Ibrahim enjoyed taking his wheels out for a spin himself – except if it was raining. The auto aficionado would reportedly rent a Mercedes for around $350 (£327) a day so as not to drive his precious Rolls-Royces in bad weather. Now the property's parking spaces sit empty and overgrown with foliage, having not housed a vehicle – rented or otherwise – for years.
Travelling in style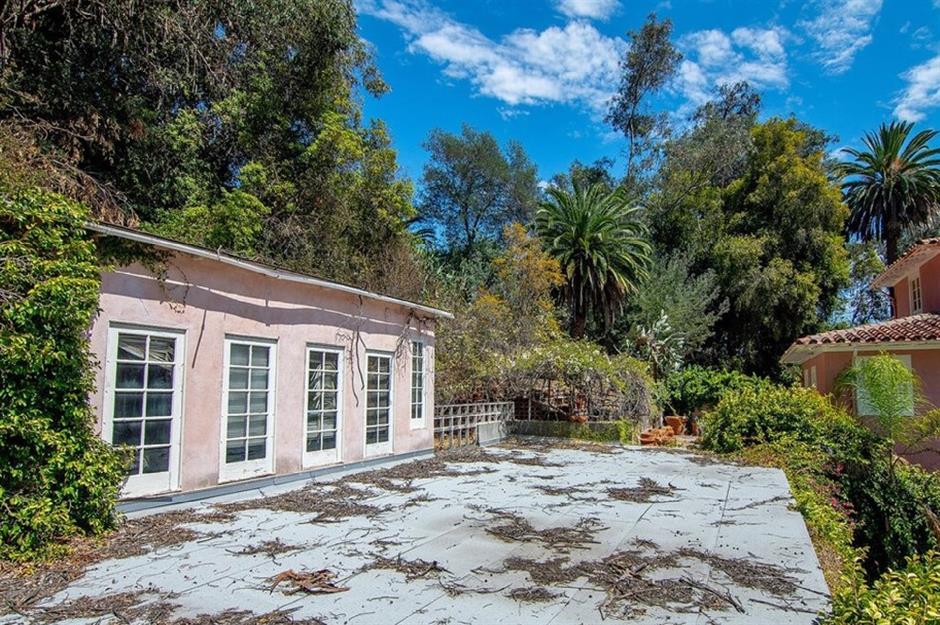 Coldwell Banker Homes / MLS
The bin Ladens may have lived in style but they also enjoyed spending time away from their pink paradise home. When it came to travelling, the family experienced only the best. Ibrahim and his family frequently splashed out on lavish holidays abroad, typically flying first-class or using one of their own private jets to get around. Europe was a favourite destination, particularly Switzerland and its lengthy ski seasons, while the family also indulged in trips closer to home such as minibreaks to Hawaii.
Parties in the pink palace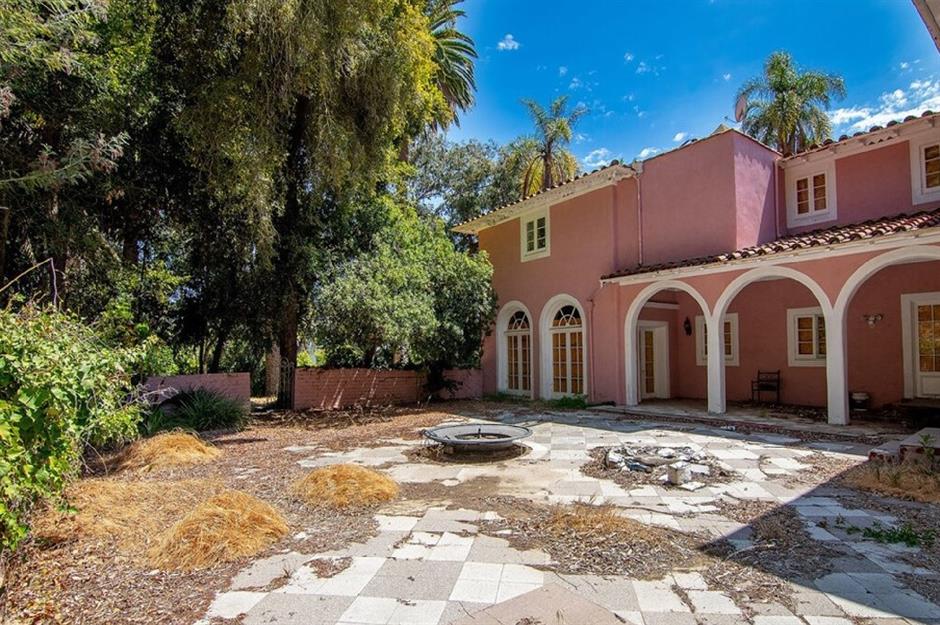 Coldwell Banker Homes / MLS
Before it was left to decay, 634 Stone Canyon Road was quite the party pad. In 1990 the bin Ladens reportedly spent $7,000 (£4.2k) on a birthday party for toddler Sibba and the extravagant affair featured a monkey, five rental horses, a hot air balloon, a private disk jockey, a photographer, catering and gifts for guests, according to a statement Christine later provided in court. With the property's last guests long since ushered out, moss and dirt now coat the patio.
Marriage breakdown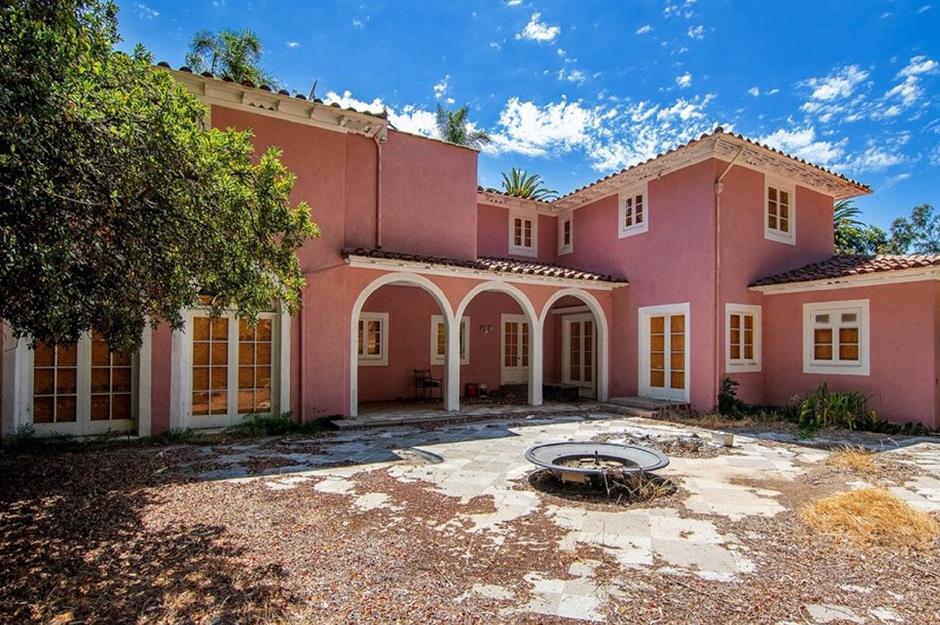 Coldwell Banker Homes / MLS
Ibrahim and Christine divorced in November 1991 after almost half a decade of marriage. Daughter Sibba was two years old at the time, and Christine moved with her into a duplex apartment in Los Angeles. During the couple's marriage, Ibrahim reportedly provided his wife with a $15,000 (£9k) monthly allowance but following the divorce, this shrunk to around $5,000 (£3k). With no other source of income, Christine described her and Sibba's living conditions as "substandard to those which we had during marriage". The socialite went on to marry, and later also divorce, LA singer Jason Sinay, the son of billionaire Fiji Water founder Lynda Resnick.
No family hideout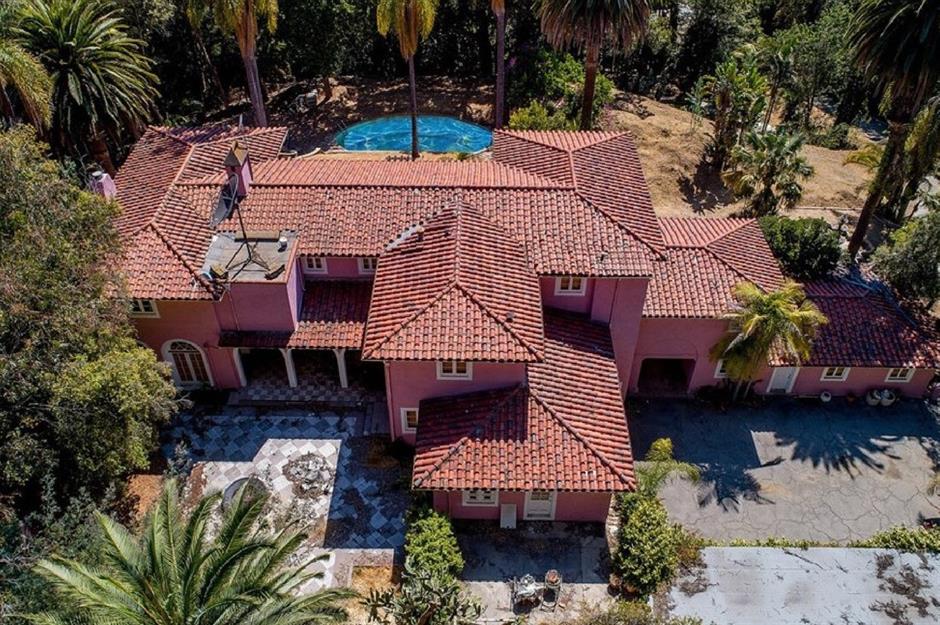 Coldwell Banker Homes / MLS
The bin Laden name is a loaded one, but Ibrahim's property is unlikely to have been frequented by the most notorious member of the family. By 1994 the bin Ladens had officially disowned Osama, who would later become the world's most wanted man. The would-be plotter behind the 9/11 bombings also had his Saudi citizenship revoked.
A never-ending vacation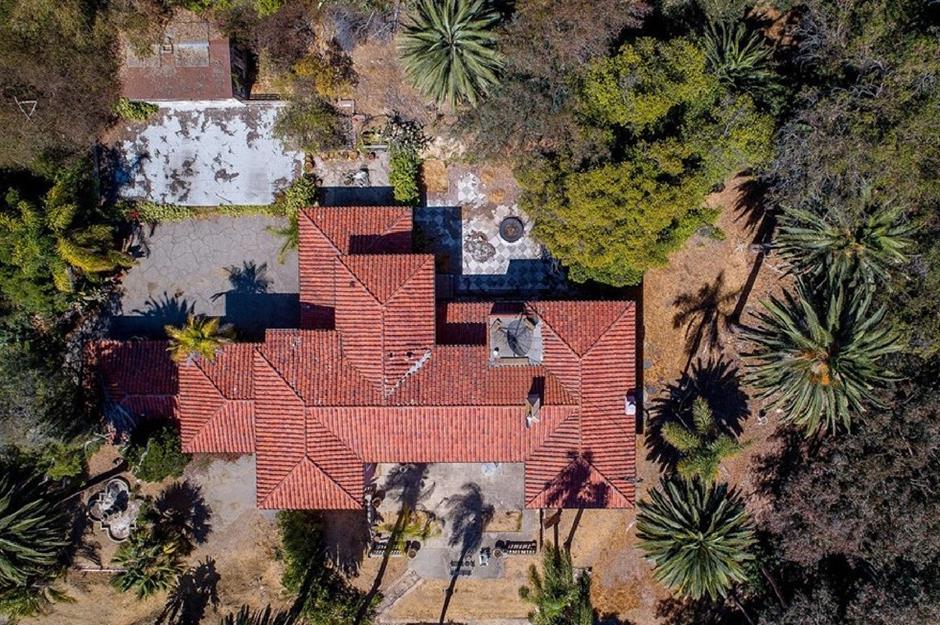 Coldwell Banker Homes / MLS Ibrahim bin Laden was vacationing away from his Bel Air home in 2001 when his half-brother spearheaded the attacks on the Twin Towers and the Pentagon. Following the horrific events and the way in which their impact ricocheted through the United States, and the rest of the world, Ibrahim never returned to his property. Coldwell Banker Homes, who were enlisted to sell the deteriorating mansion and its surrounding plot, highlights that the owner "has not been [there] for over 20 years".
A property left to ruin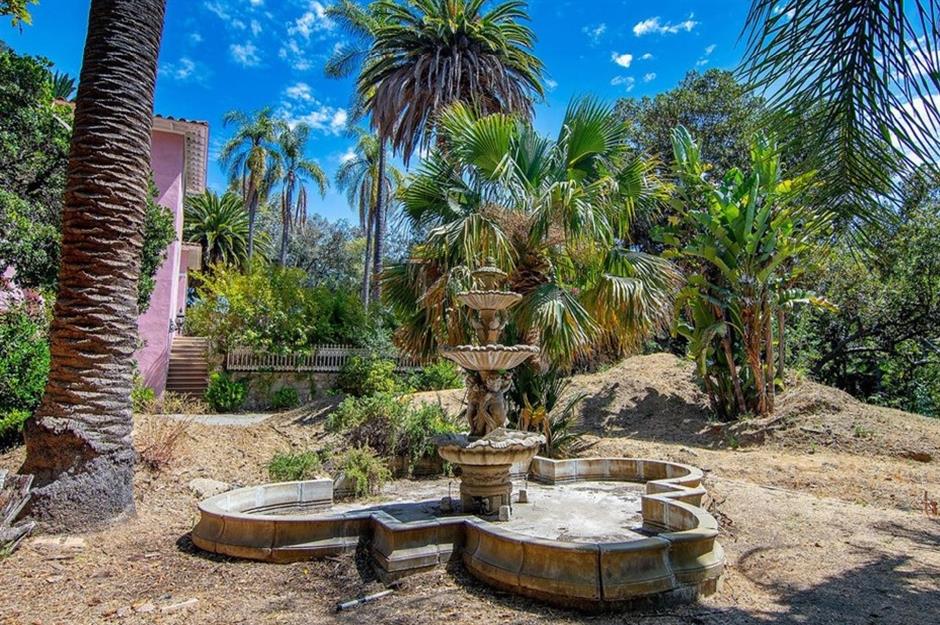 Coldwell Banker Homes / MLS While it's rumoured that film production companies have used the mansion in the last two decades, the faded pink property shows very little sign of life. There are clear indications of neglect in its exteriors, including this rusting fountain that sits bone dry and cracked on top of the long-dead grass.
Location, location, location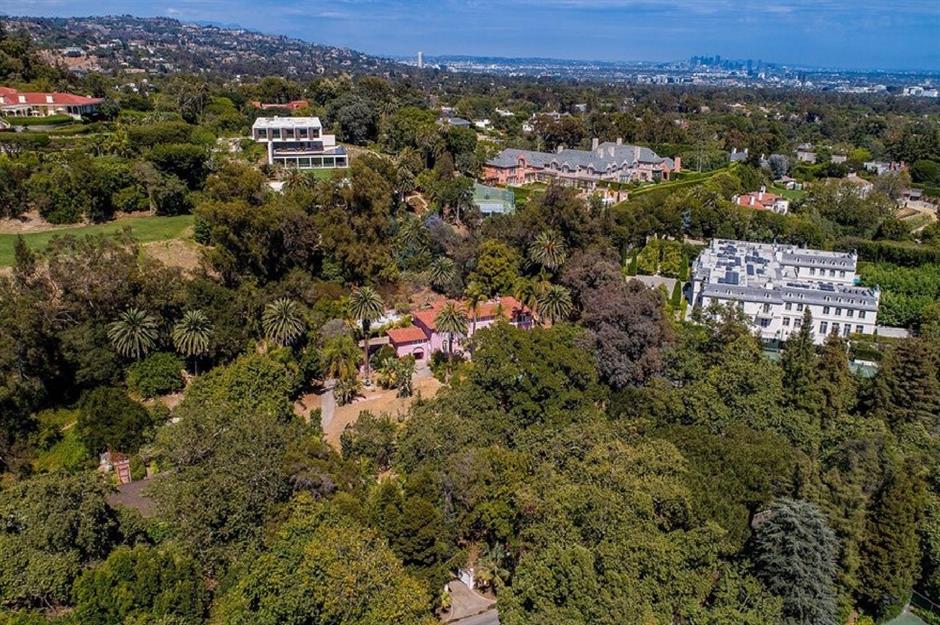 Coldwell Banker Homes / MLS
The property on this sprawling estate may be in a state of disrepair and linked to a name more notorious than most, but the land it sits on is still worth tens of millions thanks to its enviable location in the celebrity-studded hills of Bel Air. Described as "ready for redoing" by its realtor, the crumbling property will likely be demolished by its new owner.
Neighbours to the stars
Coldwell Banker Homes / MLS
Among the estate's neighbours is Hotel Bel-Air, a five-star accommodation with room prices starting at $945 (£679) per night, and golf-club-to-the-stars Bel Air Country Club, which reportedly counts Jack Nicholson, Clint Eastwood and Tom Cruise among its members. The joining fee is rumoured to be around $150,000 (£107.7k). Whoever does decide to snap up this prime piece of real estate will have quite the task on their hands to convert the abandoned bin Laden mansion estate into a home befitting its swanky, high-end neighbourhood.
Loved this? Follow us on Facebook for more amazing property stories